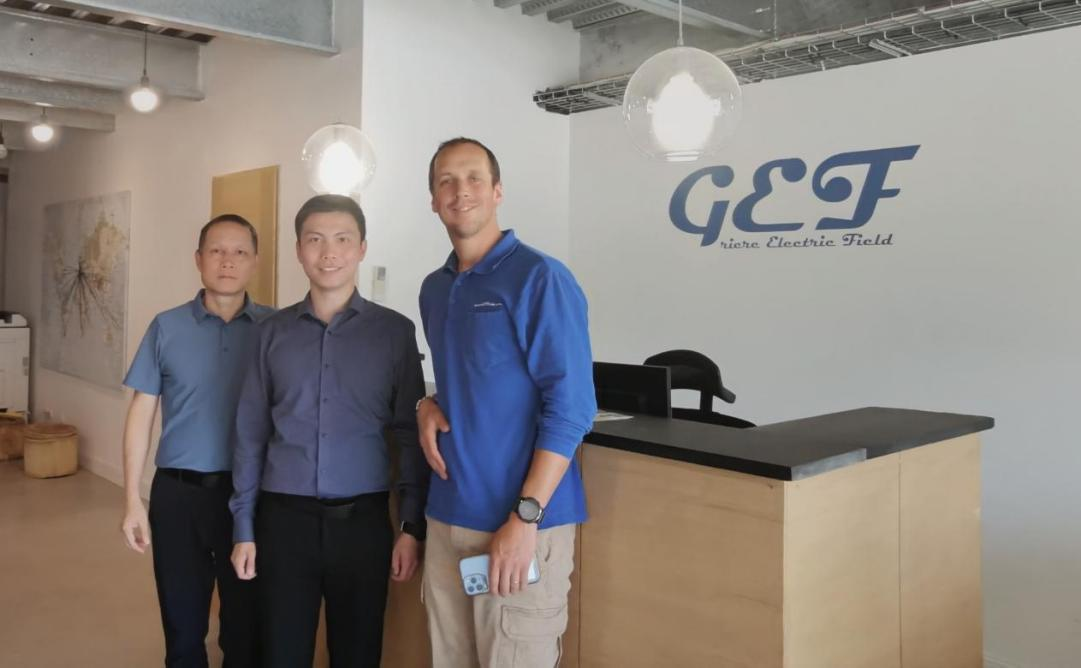 A team of two sales engineers from KINGSINE now is invited to visit our regular French client GEF team in St. Péray after they finished Italy exhibition this June. GEF is a very experienced global equipment supplier and engineering service company whose installation business from 400 kW to more than 1800 MW, they are closely working with generator manufacturer like Jeumont Siemens GE.
We are pleased to see GEF still keep KINGSINE brand universal relay test set model K1066(released in May 2010 ) and model K3063 (released in Feb. 2017) running in good working conditions.
And our team take this opportunity of the visit to fully display the two new relay testers model KF86P (10kg) and model KF300Pro(3.5kg).
After the meeting, GEF agree to strengthen mutual beneficiary cooperation with KINGSINE by promoting more KINGSINE brand universal relay test sets to their clients worldwide.